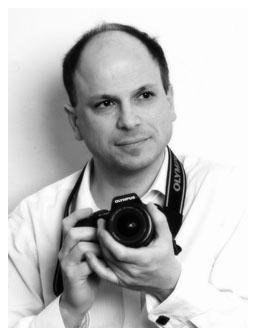 I was born in 1964 in Florence (Firenze), Italy, and I still live here. I am an Electronic Engineer converted to Information Technology since the middle of the '80s; now I work at the
Harvard University Center for Italian Renaissance Studies
in Florence. I began taking photographs when I was a child, learning from my father with '60s cameras using manual exposure meters. Then I followed the natural evolution of the photographic scene using SLR cameras, creating slide-shows, exploring the macro and the 3D world.
In the meantime, my interest in computer graphics grew rapidly and I published 20 books and more than 300 magazine articles about Photoshop, graphics animation, etc. Then the digital camera era arrived; now I own a Nikon and I go around Tuscany and Italy trying to catch their most beautiful sites and to communicate my emotions when I take shots.
You can reach me via email at 
info@photosofitaly.it
, or phone me directly at +39-335-6917711.
I am also willing to satisfy more specific photographic requests: you can contact me to send me around the country to get specific images I don't have in my portfolio, or we can go around together to realize special portraits of you and your family in natural or artistic sceneries.